Posts for: August, 2019
By Robert S. Mather, DDS
August 16, 2019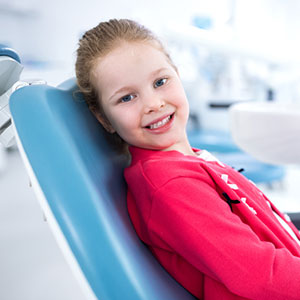 It's common for kids to be less than enthusiastic about visiting the dentist. For some, though, it's even more of a challenge: A child with extreme anxiety and fear during dental visits could interfere with them receiving the dental care they need. The impact could even extend into adulthood.
Recognizing the need to reduce this high anxiety, dentistry has used a number of pharmacological tools for many years that relax a child during dental care. Sedatives have often been the only choice for reducing anxiety, especially during extensive procedures and treatments. But now there's a promising new approach in dentistry that doesn't depend on drugs.
Cognitive behavioral therapy (CBT), a psychotherapeutic method used for decades to treat depression, phobias and eating disorders, has been investigated recently as a possible approach for relieving children's dental anxiety. During CBT, trained therapists use specific behavioral techniques to help patients develop mental and emotional strategies for dealing with stress.
During the usual course of CBT therapy, a therapist meets in counseling sessions with patients weekly over several months to help them change their routine thinking or behavior surrounding a stressful issue. Initially, the therapist guides the patient toward understanding the underlying causes for their negative reaction to the issue. They then work with the patient to devise an objective way to test whether those emotions and beliefs about the issue are true.
Using this effective method for changing behavioral and emotional responses for dental anxiety has had encouraging results from initial research. One study found CBT successfully reduced dental anxiety among a majority of a group of European children ages 9 through 16 who participated in the method.
CBT isn't an overnight cure, often requires a number of months to achieve results. But for children who suffer from extreme fear of professional dental care, this drug-free method may provide long-term benefits that extend well past their childhood years.
If you would like more information on reducing dental anxiety in children, please contact us or schedule an appointment for a consultation.
By Robert S. Mather, DDS
August 06, 2019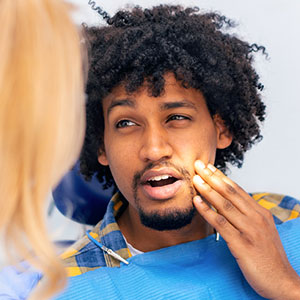 Pain is the body's warning system: It tells us something is wrong. And depending on the location and intensity of the pain, it can give us vital clues about the problem.
Sometimes, though, it's not so clear and direct—the pain could arise from any number of sources. Toothaches often fall into this category: Although it's likely indicating a tooth or gum problem, it could be something else — or even somewhere else.
This is known as referred pain, in which you may feel pain in one location, like your mouth, but the actual source of the problem is somewhere else, like an infected and congested sinus passage. If we're able to identify the true source and location of the pain, the better the chances of a successful treatment outcome.
Besides sinus infections, there are other conditions like trigeminal neuralgia that can refer pain to the mouth. This painful condition involves the trigeminal nerve, a large nerve running on either side of the face that can become inflamed. Depending on where the inflammation occurs, you might feel the pain at various points along the jaw, feeling much like a toothache.
There's also the case of an earache mimicking a toothache, and vice-versa. Because of the proximity of the ears to the jaws, there is some nerve interconnectedness between them. For example, an infected or abscessed back tooth could feel a lot like an earache.
These and other possible problems (including jaw joint disorders or teeth grinding) can generate pain as if it were coming from the mouth or a single tooth. To be sure you'll need to undergo a complete dental examination. If your dentist doesn't find anything wrong with your mouth, he or she may refer you to a medical doctor to explore other possible causes.
Getting to the root cause of pain can help determine which treatment strategy to pursue to relieve it. Finding the actual source is the most efficient way to understand what a pain sensation is trying to tell us.
If you would like more information on dental pain, please contact us or schedule an appointment for a consultation.