Posts for: January, 2017
By Robert S. Mather, DDS
January 16, 2017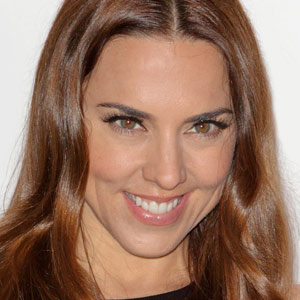 As a member of the best-selling pop group Spice Girls, Mel C (AKA Sporty Spice) enjoyed her share of musical superstardom. At the band's peak in the Nineties, the young singer's signature look featured baggy sweatpants, an assortment of tattoos, a nose stud and a gold-capped incisor, front and center in her mouth. Today, Melanie Chisholm is still singing — but now she's a mom, an amateur triathlete… and that gold tooth is just a memory. Not only that, her smile looks more evenly spaced and whiter than it did when she was referred to as the "tomboy" of the group.
What happened? In our view, it all boils down to changing tastes — plus a little bit of help from dental professionals. As the "wannabe" singer proves, there's no single standard when it comes to making your teeth look their best. Your own look is unique to you — and your smile can reflect that individuality.
For example, crowns (caps) are substantial coverings that may be placed on teeth when they are being restored. They are available in three types: gold, all-porcelain, or porcelain-fused-to-metal. The latter two are tooth-colored, while the gold is — well, shiny like gold bling. Which one is right for you? In many cases, it's your choice.
Likewise, dental veneers — wafer-thin shells that can correct cosmetic issues by covering the surface of your teeth — can be made in a variety of shades. Their hues may range from natural ivory to Hollywood white, and everything in between. What's the best color for you? Only you can say.
Some people opt for a "smile makeover" that uses small irregularities in the spacing and color of teeth to create a more "natural" look. Other folks want a perfectly even, brilliant white smile that dazzles the eye. Still others are looking to match or restore the smile they once had — perhaps even re-creating a signature gap between the teeth. As long as there are no other dental issues involved, the choice is yours.
So if you're unhappy with your smile — or if you feel it doesn't reflect the person you "wannabe" — why not talk to us about a smile makeover? Just call our office to schedule a consultation. You can learn more about this topic in the Dear Doctor magazine articles "Beautiful Smiles by Design" and "The Impact of a Smile Makeover."
By Robert S. Mather, DDS
January 08, 2017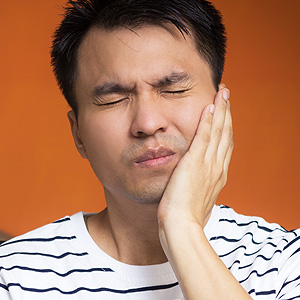 If you're suffering from jaw pain or impaired function, it may not be the only source of chronic pain in your body. Of the millions of adults with temporomandibular joint disorders (TMD), many have also been diagnosed — among other conditions — with fibromyalgia, rheumatoid arthritis or sleep problems.
TMD is actually a group of painful disorders that affect the jaw joints, muscles and surrounding tissues. Besides pain, other symptoms include popping, clicking or grating sounds during jaw movement and a restricted range of motion for the lower jaw. Although we can't yet pinpoint a definite cause, TMD is closely associated with stress, grinding and clenching habits or injury.
It's not yet clear about the possible connections between TMD and other systemic conditions. But roughly two-thirds of those diagnosed with TMD also report three or more related health conditions. Debilitating pain and joint impairment seem to be the common thread among them all. The similarities warrant further research in hopes of new treatment options for each of them.
As for TMD, current treatment options break down into two basic categories: a traditional, conservative approach and a more interventional one. Of the first category, at least 90% of individuals find relief from treatments like thermal therapy (like alternating hot and cold compresses to the jaw), physical therapy, medication or mouth guards to reduce teeth clenching.
The alternative approach, surgery, seeks to correct problems with the jaw joints and supporting muscles. The results, however, have been mixed: in one recent survey a little more than a third of TMD patients who underwent surgery saw any improvement; what's more alarming, just under half believed their condition worsened after surgery.
With that in mind, most dentists recommend the first approach initially for TMD. Only if those therapies don't provide satisfactory relief or the case is extreme, would we then consider surgery. It's also advisable for you to seek a second opinion if you're presented with a surgical option.
Hopefully, further research into the connections between TMD and other inflammatory diseases may yield future therapies. The results could help you enjoy a more pain-free life as well as a healthy mouth.
If you would like more information on TMD, please contact us or schedule an appointment for a consultation. You can also learn more about this topic by reading the Dear Doctor magazine article "Chronic Jaw Pain and Associated Conditions."